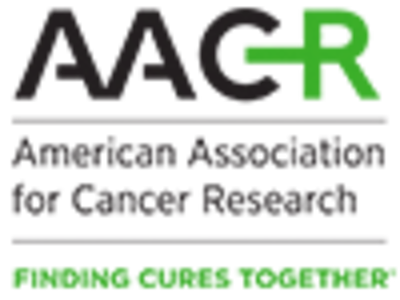 Assistant/ Associate Journal Manager, Cancer Discovery
Philadelphia, PA, United States
Full Time
---
Job Summary:
Responsible for Administrative support for all aspects of the manuscript review process for Cancer Discovery.
Major Duties & Responsibilities:
Manages manuscript submissions processes, ensuring rapid turnaround for all manuscripts.
Tracks and reviews performance of peer reviewers and editors.
Evaluates internal procedures to ensure an efficient review process for authors and reviewers.
Coordinates changes/updates to manuscript Submission and tracking system as need.
Prepares statistical reports for distribution as required.Handles the manuscript review process by quality checking manuscripts, contacting editors and reviewers, and overseeing scheduling.
Coordinates and prepares materials for editorial board meetings and conference calls.
Drafts coorespondence for Editors, such as manuscript solicitations, editorial board invitations, and response to author and reviewer correspondence.
Works with Production team to ensure smooth flow accepted manuscripts for production.
Coordinates with Communications Department for press releases.
Handles correspondence and initiates telephone contact with authors, reviewers, scientific editors, and editors-in-chief.
Maintains journal's editorial board roster (online, in print, in peer-review submission system).
Responsible for annual Acknowledgement to Reviewers.
Attends Journal Manager meetings and ensures that division-wide policies related to all journals are followed by Cancer Discovery.
Ensures that internal policy and procedural changes are communicated to the scientific community (e.g., Journal and Information for Author webpages, journal template letters, online submission).
Collaborates with Director of Journal Operations and Systems and Managing Editors on new initiatives and existing workflows and policies.
Works with Marketing team to promote the Journal.
Identifies outreach opportunities.
Reviews copy for print and online ads as well as mailings.
Manages payment to new freelancers.
Handles the review process of manuscript submission by quality checking manuscripts, contacting editors and reviewers, handling review scheduling.
Responds to queries from authors.
Prepares accepted manuscripts for publication by ensuring that all necessary elements are present and that manuscripts conform to journal style.
Keeps Executive Editor informed about issues or problems with particular manuscripts.
Assists the Executive Editor with preparation of reports on key journal statistics.
Performs other related tasks and duties as assigned by immediate supervisor and/or other management.
Tracks articles designated for press release or other promotions and interfaces with Communications and Journal Marketing Departments on a regular basis to ensure articles are published concurrently with press release and/or promotional activity.
Responsible for ensuring changing editorial policies are followed by Cancer Discovery staff.
Uploads and maintains supplementary data for Cancer Discovery and sister journals, as needed.
Assist with Annual Meeting preparation.
As backup Production Editor, edits author-reviewed proofs and consolidates changes, then returns proofs to the pre-press vendor; checks revised proof from pre-press vendor and approves publication.
Qualifications and Competencies:
Minimum of two years' experience in an administrative or supervisory position
Previous editorial or publishing experience preferred.
Excellent communication, writing, spelling, and proofreading skills.
Expertise in standard word processing and database management programs.
Knowledge of html is useful.
Education Requirements
Additional Application Instructions
How to Apply: This position offers a competitive salary and an excellent benefits package. If you are interested in being considered for this position, please send a letter of interest along with your most resume, salary history: American Association for Cancer Research Human Resources P.O. Box 40138 Philadelphia, PA 19106 E-mail: humanresources@aacr.org Equal Opportunity Employer